APRSAF-26
November 26-29, 2019
Nagoya, Japan

Photos
Day 1 & Day 2 : Working Group Sessions
Two-day working group sessions of APRSAF-26 began on Tuesday, November 26 at Nagoya Convention Hall. More than 350 participants so far have joined the sessions.
Space Applications Working Group
Space Technology Working Group
Space Environment Utilization Working Group
Space Education Working Group
Space Policy Practitioners Workshop
Space Industrial Forum_Day1
Space Industrial Forum_Day2
Day 3 : Plenary Session
On November 28 and 29, Plenary Session was held.
Opening Remarks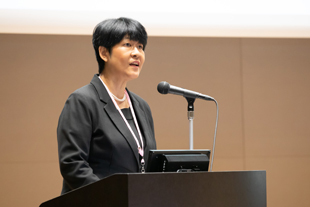 Ms. OKAMURA Naoko
Deputy Director General, Research and Development Bureau,
MEXT, JAPAN
Welcome Remarks (Video Message)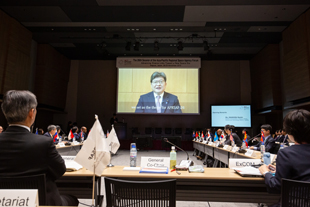 Mr. HAGIUDA Koichi
Minister,
MEXT, JAPAN
Evolving Space Activities in the Asia-Pacific Region Session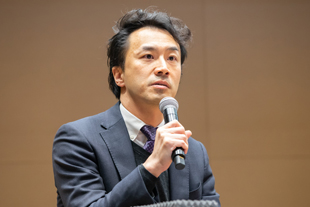 Moderator:
Mr. ISHIDA Masayasu
Member of Space Policy Committee, Cabinet Office
President and CEO, SPACETIDE
JAPAN
Panelists:

Dr. YAMAKAWA Hiroshi
President,
JAXA,
JAPAN

Prof. Dr. Thomas Djamaluddin
Chairman,
LAPAN,
INDONESIA

Dr. Anond Snidvongs
Executive Director
GISTDA,
THAILAND

Mr. Kwoh Leong Keong
Chairperson,
ASEAN-SCOSA

Mr. OGASAWARA Ko
Vice President & General Manager,
Space Systems,
Mitsubishi Heavy Industries, Ltd. (MHI),
JAPAN

Mr. OKADA Nobu
Founder & CEO,
Astroscale Holdings Inc.,
JAPAN
Keynote Speech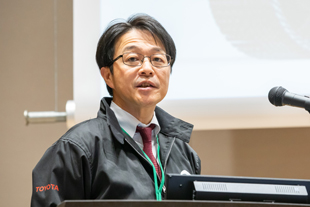 Mr. INOUE Hirofumi
Field General Manager, Advanced Project Promotion Div.
Toyota Motor Corporation
Space Exploration Session
Moderator:
Mr. SATO Naoki
ISECG Chair / Director, Space Exploration System Technology Unit,
JSEC, JAPAN
Panelists:

Ms. KURATA Kanae
Director,
Office for Space Utilization Promotion,
MEXT, JAPAN

Mr. Anthony Murfett
Acting Head,
ASA,
AUSTRALIA

Mr. Garvey McIntosh
NASA Asia Representative,
U.S. Embassy Tokyo,
USA

Mr. ICHIKAWA Ryutaro
Global Business Development,
ispace,
JAPAN

Prof. INATANI Yoshifumi
Co-chair,
Lunar Architecture Working Group,
Moon Village Association (MVA),
JAPAN

Mr. Wee Seng Lim
Executive Director,
Satellite Research Centre, NTU,
SINGAPORE
Country Report
Speakers:

Mr. Anthony Murfett
Acting Head,
ASA,
AUSTRALIA

Mr. Gan Yong
Deputy Director,
International Cooperation Department,
CNSA,
CHINA

Dr. P.G. Diwakar
Director,
Earth Observation & Disaster Management (EDPO),
ISRO,
INDIA

Prof. Dr. Erna Sri Adiningsih
Prime Secretary,
LAPAN,
INDONESIA

Mr. YUKIMATSU Yasuhiro
Director General,
International Cooperation,
National Space Policy Secretariat,
Cabinet Office,
JAPAN

Dr. Jong Bum Kim
Director,
Policy & Cooperation Division,
KARI,
KOREA

Mr. Azlikamil bin Napiah
Director General,
MYSA,
MALAYSIA

Mr. Krishna Raj Adhikary
Chairman,
NESARC,
NEPAL

Mr. Dominic Walton-France
Deputy Head of Mission and Consul-General,
New Zealand Embassy, Tokyo,
NEW ZEALAND

Ms. Edna C. Nacianceno
Chief Science Research Specialist
DOST,
PHILIPPINES

Mr. Kwoh Leong Keong
Director,
The Centre for Remote Imaging, Sensing and Processing (CRISP),
SINGAPORE

Dr. Damrongrit Niammuad
Director,
Space Krenovation Park,
GISTDA,
THAILAND

Mr. Serdar Huseyin Yildirim
President,
TSA,
TURKEY

Eng. Naser A. Bin Hammadi
Head,
Space Strategic Partnership and International Relations,
UAESA,
UAE

Ms. Neevy Laningham
Asia Pacific Space Policy Specialist,
Office of Space & Advanced Technology,
U.S. Department of State,
USA

Dr. Pham Anh Tuan
Director General,
VNSC,
VAST,
VIETNAM
Summary of APRSAF-25
Mr. Jonathan Hung
President,
SSTA,
SINGAPORE
Executive Committee (ExCom) Activity Report
Mr. SHOJI Yoshikazu
Chairman,
APRSAF ExCom,
JAPAN
Summary Reports by Working Groups & Initiatives
Speakers:
Space Application Working Group (SAWG)
Dr. P.G. Diwakar
Director,
Earth Observation & Disaster Management (EDPO),
ISRO,
INDIA
SAFE Initiative
Dr. SOBUE Shinichi
Manager,
Satellite Applications,
Space Technology Directorate I,
JAXA,
JAPAN
Sentinel Asia
Dr. KAWAKITA Shiro
Manager,
Satellite Applications and Operations Center,
Space Technology Directorate I,
JAXA,
JAPAN
Space Technology Working Group (STWG)
Dr. HARIGAE Masatoshi
Director, Research Strategy Department, Research and Development Directorate,
JAXA,
JAPAN
Space Environment Utilization Working Group (SEUWG)
Dr. Damrongrit Niammuad
Director,
Space Krenovation Park,
GISTDA,
THAILAND
Kibo-ABC Initiative
Mr. TANIGAKI Fumiaki
Associate Senior Engineer, Japanese Experiment Module (JEM) Utilization Center, Human Spaceflight Technology Directorate, JAXA,
JAPAN
Space Education Working Group (SEWG)
Ms. SASAKI Kaori
Director, Space Education Center, JAXA,
JAPAN
Practices for the Sustainable Use of Outer Space
Moderator:
Mr. MORI Hirohisa
Director,
National Space Policy Secretariat, Cabinet Office,
JAPAN
Panelists:

Prof. Xudong Tong
Director General,
Earth Observation System and Data Center,
CNSA,
CHINA

Mr. Vasily Mikhaylovich Gudnov
Head,
Multilateral Cooperation Division,
ROSCOSMOS,
RUSSIA

Mr. YAMANAKA Osamu
Deputy Assistant Minister,
Foreign Policy Bureau,
MOFA,
JAPAN

Mr. YAMANAKA Koji
Director,
Research Unit I, Aerospace Research and Development Directorate, JAXA,
JAPAN

Mr. Charlie Haire
Lead for Export and Investment, International Directorate,
UKSA,
UNITED KINGDOM
Day 4 : Plenary Session
Global x Regional Session
Moderator:
Prof. OKI Taikan
Senior Vice-Rector,
United Nations University
Panelists:

Mr. HAMAMOTO Ko
Infrastructure Specialist,
SDCC,
ADB

Dr. Peeranan Towashiraporn
Director,
Geospatial Information Department,
ADPC

Dr. P.G. Diwakar
Director,
Earth Observation & Disaster Management (EDPO),
ISRO,
INDIA

Prof. KOHTAKE Naohiko
Professor,
Graduate School of System Design and Management
Keio University,
JAPAN

Mr. YAMAZAKI Yasunori
Chief Business Officer,
Axelspace,
JAPAN
HOA x Young Generation Session
Moderator:
Dr. KANAI Norishige
JAXA Astronaut,
JAPAN
Panelists:

Prof. Dr. Thomas Djamaluddin
Chairman,
LAPAN,
INDONESIA

Mr. Azlikamil Napiah
Director General,
MYSA,
MALAYSIA

Eng. Naser A. Bin Hammadi
Head,
Space Strategic Partnership and International Relations,
UAESA,
UAE

Ms. Bernadette Joy Detera
SGAC,
Keio University,
PHILIPPINES

Mr. ESHIMA Samu
SGAC,
University of Colorado Boulder,
JAPAN

Ms. HITOMI Reina
Kyoto Gakuen High School,
Member of the 16th Japan Future Leaders School,
JAPAN

Mr. Mohamad Ali Izzat Bin Mohamed Sanaf
Pusat Bahasa Teikyo,
Member of the 16th Japan Future Leaders School,
MALAYSIA
Innovative Partnerships for Sustainable Society Session
Moderator:
Dr. MUKAI Chiaki
Senior Advisor of JAXA & Vice President of the Tokyo University of Science,
JAPAN
Panelists:

Dr. P.G. Diwakar
Director,
Earth Observation & Disaster Management (EDPO),
ISRO,
INDIA

Mr. Marat Nurguzhin
Vice Minister,
Digital Development,
Innovations and Aerospace Industry,
KAZAKHSTAN

Mr. Serdar Huseyin Yildirim
President,
TSA,
TURKEY

Dr. Pham Anh Tuan
Director General,
VNSC,
VAST,
VIETNAM

Mr. KOSHIKAWA Kazuhiko
Executive Senior Vice President,
JICA,
JAPAN

Mr. Hun Kim
Director General,
South Asia Department,
ADB

Mr. OGAWA Shuji
CEO and CTO,
PD AeroSpace, LTD.,
JAPAN

Dr. NAKASUKA Shinichi
Professor,
Department of Aeronautics and Astronautics, University of Tokyo /
Member of Space Policy Committee,
Cabinet Office,
JAPAN
Asia-Pacific Space Leader's Roundtable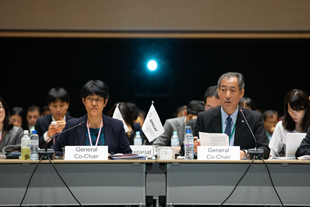 Moderator:
Ms. OKAMURA Naoko
Deputy Director General, Research and Development Bureau,
MEXT,
JAPAN
Dr. YAMAKAWA Hiroshi
President,
JAXA,
JAPAN
HOAs:
- Mr. Anthony Murfett, Acting Head, ASA, AUSTRALIA
- Dr. Tian Yulong, Vice Administrator, CNSA, CHINA
- Dr. P.G. Diwakar, Director, Earth Observation & Disaster Management (EDPO), ISRO, INDIA
- Mr. Marat Nurguzhin, Vice Minister, Digital Development, Innovations and Aerospace Industry, KAZAKHSTAN
- Prof. Dr. Thomas Djamaluddin, Chairman, LAPAN, INDONESIA
- Mr. Azlikamil Napiah, Director General, MYSA, MALAYSIA
- Mr. Jonathan Hung, President, SSTA, SINGAPORE
- Dr. Anond Snidvongs, Executive Director, GISTDA, THAILAND
- Mr. Serdar Huseyin Yildirim, President, TSA, TURKEY
- Eng. Naser A. Bin Hammadi, Head, Space Strategic Partnership and International Relations, UAESA, UAE
- Dr. Pham Anh Tuan, Director General, VNSC, VAST, VIETNAM
Outcome Documents of APRSAF-26, Announcement of APRSAF-27 / APRSAF-28
APRSAF Activities & Related Projects
SAFE Initiative Workshop
Kibo-ABC Initiative Workshop
Side Events
Water Rocket Event
Poster Contest
APRSAF-26 Exhibitors
Exhibitor - Gold
(Alphabetical Order)
Exhibitor - Silver
(Alphabetical Order)
Exhibitor - Bronze
(Alphabetical Order)