Space Education for All

Working Group
The APRSAF online 2020 posters went to SPACE!
The APRSAF online 2020 posters were launched by SpaceX's 24th Commercial Resupply Service mission using the SpaceX rocket Falcon 9. We made a large collage poster using all the posters. The size of the collage poster was about 30cm x 30cm. Traditional folding methods are too big to send this poster to the International Space Station (ISS), so we decided to use the "Miura fold" technique, which allows for a large poster to be folded in a small and convenient way. An astronaut unfolded and took photos and a video of the poster in the ISS.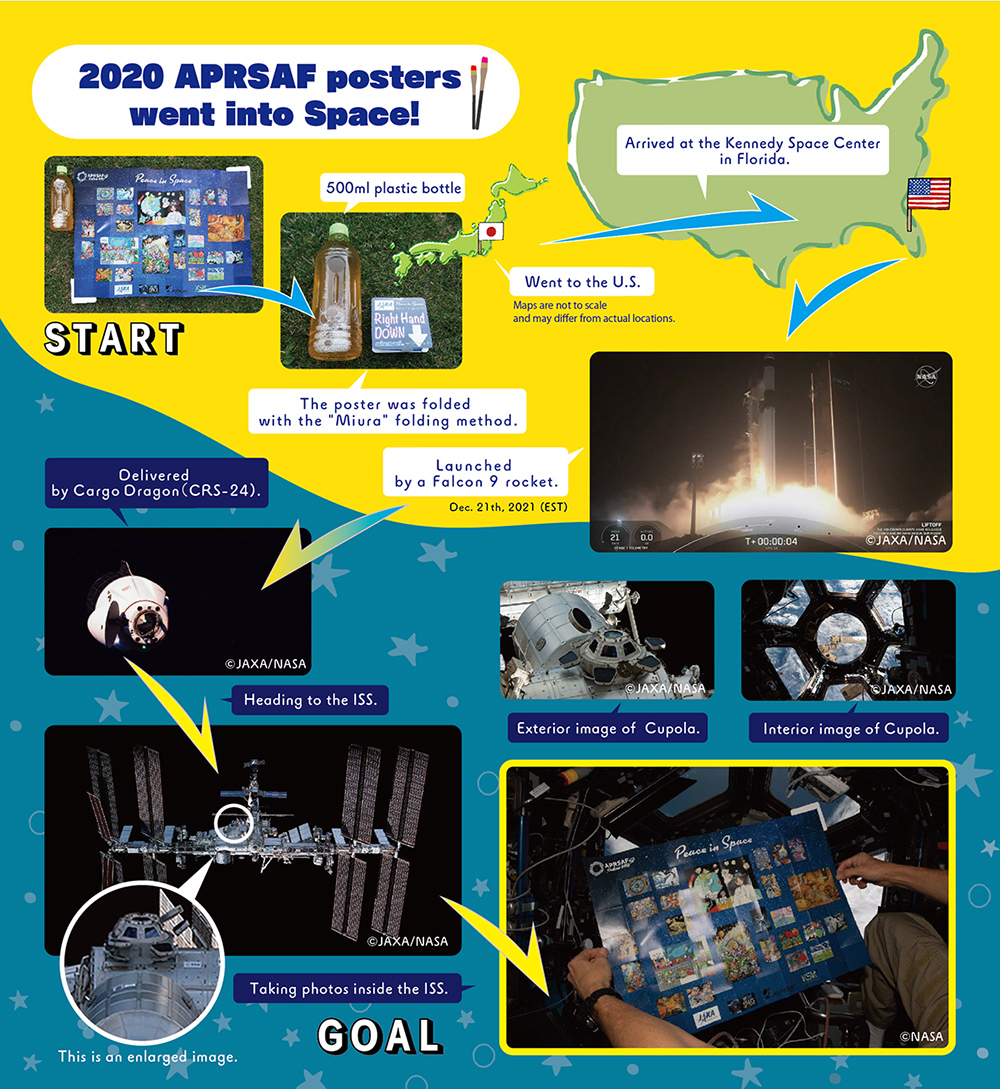 The video of the poster in the ISS can be seen in the following YouTube link:
https://www.youtube.com/watch?v=F5ymNQRdTHA
This project was conducted by JAXA in collaboration with the support of Lockheed Martin, Lagrange and Kokusai Sogo Kikaku.