[[Series 5: Introduction of the Current Status of Small Japanese Satellites]] Introduction of KKS-1
Report from Mr. Ryoji Wakabayashi, Tokyo Metropolitan College of Industrial Technology (Arakawa Campus)
We completed the engineering model of the KKS-1 satellite, received the safety check in JAXA on July 25, 2008, and safely passed that check.
At present we are manufacturing the Flight Model of KKS-1.
We feel that the manufacturing of the Flight Model of KKS-1 has reached its final stage because JAXA has shown a rough schedule from now to launch.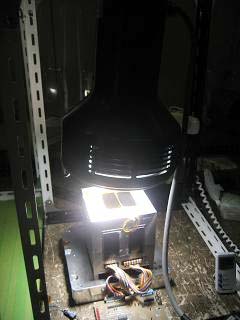 Figure 1. Electrical Generation Test of Solar Cell Onboard KKS-1 using Irradiation of 500-W Halogen Lamp
Various tests for the Flight Model such as a vibration test are scheduled from August 2008. A final inspection for it to be put onboard the satellite is scheduled for October 29, 2008 and the judgment for go or no-go will be announced on November 18, 2008. Our satellite KKS-1 will be permitted to be launched with GOSAT and other nanosatellites if the judgment is go.
Our college is composed of students who finished junior high school and the curriculum for them continues for five years.
Different from students of universities and graduate schools, our students have to take a full range of various classes from 8:30 a.m. to 4:45 p.m. every day.
Consequently, the hours available for developing satellites are restricted to after 5 p.m. on weekdays and are not restricted at all only on Saturdays and Sundays.
This is the first time we have developed a satellite, but then all developers have to start somewhere. We are all making great efforts day and night in order to make this manufacturing of a satellite by 15-year-olds a success.
We have worked harder especially since it has been decided that the satellite will be launched together with GOSAT, giving up all our summer and winter vacation last fiscal year.
It is very difficult for us to make lectures and the developing of the satellite compatible.
We are, however, going to overcome this difficulty by continuing to make efforts, and we want to make the micro-thruster experiment and the delivery of images captured by the onboard camera a success in space.
Our college's satellite KKS-1 has been developed by college students who learn genuine engineering from fifteen years old as engineers in the making, as I mentioned above.
Furthermore, they are going to take on the world-first challenge of an experiment on a small onboard thruster whose solid powder fuel is ignited with a semiconductor laser.
We hope that our nanosatellite KKS-1 will be successful and engineers in the making throughout the world who are the same age as these Japanese college students will become interested in the manufacturing of satellites and take on that challenge.